Meet the ARAG Sales Team
If you need any assistance, please get in touch.
We are focused on providing an exceptional customer service and our expert Business Development team ensures that you receive specialist knowledge and a personal service.
Brendan Little - Head of Sales and Marketing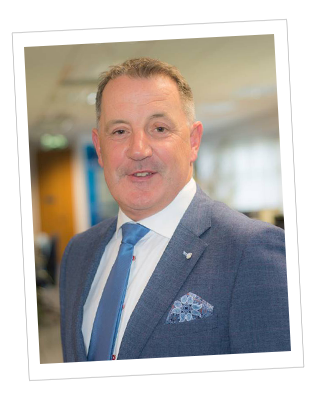 Hello, I'm Brendan Little, Head of Sales and Marketing at ARAG.
Brendan, ACII qualified & a past president of the Insurance Institute of Dublin. Has over 30 years' experience in the insurance market ranging from Broking, General insurance and now in the Legal Expenses market for the past 20+ years. Overall responsibility for the Sales team, its strategy, product distribution, development and performance.

Away from the office, Brendan can been seen digging new bunkers in his golf club and pounding the roads on occasional long runs.
Paddy Redmond - Account Manager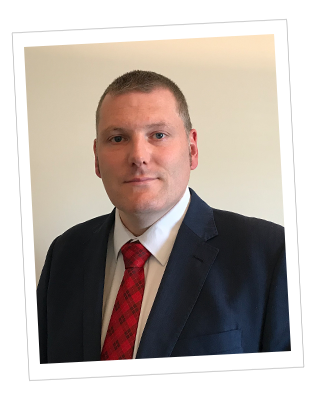 Hello, I'm Paddy Redmond, Account Manager at ARAG.
Paddy has been working in the Insurance Industry for over 20 years and within the Legal Expenses Insurance sector since 2004. Based in Limerick, he works with business partners mainly across the South and West of Ireland to ensure they get the best products and service for their clients. He is a council member of the Insurance Institute of Limerick, having previously served as President of the Limerick Institute.

Outside of work Paddy enjoys running the odd 10K race and is a keen sports fan, in particular as a Munster Rugby supporter.
Robert O' Brien - Account Manager

Hello, I'm Robert O' Brien, Account Manager at ARAG.
Rob is responsible for developing new and existing client relationships across the East of Ireland including Dublin City. Rob has been in the insurance sector for more than 15 years with roles in sales, training and management and joined the ARAG team in Dublin in June 2019.

Outside of work Rob is a long distance runner with a keen interest in travel which has brought him to race some of the biggest Marathons in the world. He is also known for his chocolate addiction.
How can we help?
We're here to support Brokers, Insurers and MGAs with their Legal Expenses Insurance & Assistance needs.